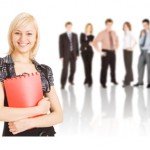 Priced to Sell – The Psychology of Buying
In this talk Kevin draws on the work of many researches who have done work on why and how we buy. In a fascinating journey of buying and selling we learn how our human behavior is both predictable and irrational. Kevin covers:
The Psychology of buying and gratification.
The secrets of the mass retailers.
Online advertising and leading.
Real estate tactics.
Why we always try to impress on the date or business lunch.
How to frame your proposals so your customers will always choose you.
Benefit:
To the company: Give your staff the skills to maximise their sales and ensure that your business is chosen before others.
To the individual: Learn how to help your customers make the right decision, practical advice for your next proposal/quote that will get you the deal.