It's Monday morning. You woke up 30 minutes late because you forgot to reset the alarm after the weekend sleep-in. You rush to get ready, skipping breakfast to make up for lost time. Traffic wise, all is looking good, when you turn the corn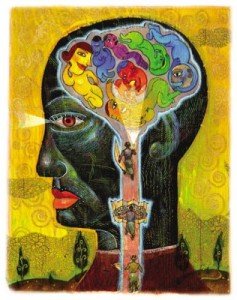 er and you see an accident in front of you. Tick, tick ,tick, you are never going to make you 8am meeting. You call ahead from your cell phone to alert them you will be late and your blood pressure goes up just a touch more. By the time you get to the office, the rest you gained from the weekend has been replaced with a stress-o-meter score of 10+.
After the meeting you notice two of your staff members waiting at your desk. "What do you want??….. I mean what can I do for you?" you bark. You have not given a seconds thought to how you are feeling and how this might influence your reaction to your staff. In those two minutes of unconscious interaction you have set back the teams morale and motivation for the day. Word gets out that you are in a bad mood and down goes the teams motivational bank balance.
So what you say? These are your staff members, and you are the boss. It's your job to ensure that they turn up to work each day. To make sure they deliver on their job specs, sell more, do more, and achieve more for you and for the company. You have to manage your up-lines expectations and your down-lines demands. If you have stress, they damn well better just handle it. Well, if the outcome you are driving for is company profit and low staff turnover, best you start paying attention to your own emotions, and change that attitude
Emotional Intelligence is the ability to be aware of, understand, and manage the emotions in yourself and others. There are four main branches involved in emotional intelligence. These are:

• Self –Awareness
• Self-Management
• Social Awareness
• Relationship Management
(Daniel Goleman, 2002)
Research has shown that the best leaders are people with high levels of emotional intelligence (EQ)(Golman, 1996). Studies have also shown that people with high levels of EQ create higher performing teams and generate greater profits (Golman, 1996).
Although there are four branches of EQ, (shown above), in this article I am only going to focus on one aspect of the Self-Awareness trait, and that is Emotional Self Awareness.
Emotional Self Awareness is the ability to understand your own emotional reactions. It is the voice of reason inside your head that can observe your reactions and realize that the emotional state you are in e.g. anger or frustration may not be the best for the particular situation. Developing your own awareness is the first step to gaining control over your emotional states.
Try this exercise as a suggestion to see how aware you are of your emotional states. Set an hourly alarm on your phone or watch to remind you to think about your emotional state during the day. On the hour, stop for a moment and note down your emotion that you are feeling. I would even encourage you to make a note of these emotions in your diary. This activity will bring your awareness inward and allow you to actively think about how you are feeling. Try and describe the emotions in as much detail as possible. For example, instead of just saying "anger", give some thought to the question of are you feeling slightly ticked off, or are you livid? The varying degrees of emotional states are important to comprehend as they affect our ability to deal with situations.
Once you have been able to recognize these emotions in yourself, the next step is to understand which of them assist you in doing your job and drive towards the best outcome, and which are a hindrance to you. A slight degree of frustration may focus you towards a specific task, while intense anger will just blind you from seeing potential solutions.
Employees are usually very in tune to their manager's moods. Knowing very well when to stay out of his/her way and when would be a good time to discuss that raise. If you want to ensure that you get the best out of your employees, the first step is knowing how to get the best out of yourself. Understanding your own emotions is key to starting this journey.
So the next time you feel your blood pressure rising and need to engage with members of your staff, take a quick time out. Breathe deeply and think about how you are feeling and if your emotions are going to help the situation. Then either modify your reaction, or suggest that you meet with the person a little later.
I find keeping the concept of having an emotional bank balance with your staff in the back of your mind, a great help. When things are good, and you can motivate and inspire them, you make great deposits into the account. However, one instance of losing your cool can deplete the entire account, making it hard work to get your balance back.
So why not start giving a bit more thought to your own emotions and how you are affecting your own work environment and those around you. I am prepared to bet that the results will speak for themselves. A more in control you and a more profitable and happy team. Create your life.
If you would like to hear more about the benefits of Emotional Intelligence, why not book Kevin for his talk on "The Emotional Advantage – The business benefits of EQ". More details on www.kevinderman.com