Every time we sit down at a restaurant we are unconsciously playing the biggest sales game in the business. The best thing for the restaurant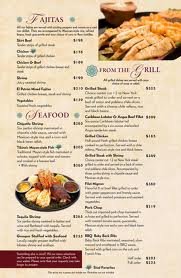 owner is this type of marketing and selling does not even have to involve a person. It's just between you and the menu, and the menu wins most of the time.
"Hold on a moment!", I hear you say, "I decide what I want to eat, and it's according to my tastes at the time." Hmmmm, ok if that's what you want to believe, but I have news for you. We are constantly manipulated into making choices that we don't necessarily want or even like, and this is how it's done.
Most restaurateurs give careful consideration to what goes onto a menu and the pricing around items. These techniques are tried and tested. So much so, that there are people who make a living around menu engineering. Gregg Rapp in New York is one such person and he has even been able to commoditize this science into a software product that maximizes profit for your menu.
I will examine three techniques that restaurateurs use and then provide some tips as to how you can use this in your business.
Position, Position, Position.
Yes, it's not only the real-estate business where this factor is important, but menu real estate is as important. Where is this expensive neighborhood? Top right hand corner of the menu. It's the spot where our eyes go first and this is typically where the most expensive items are placed, and where the big sales come from.
Watch for the Price Anchor
When making a choice and judging if an item is good value for money, we often look for items on the menu that we can compare it to. This is the reason that restaurants create a price anchor. Normally, an expensive seafood dish teaming with lobster and prawns. The most distinguishable characteristic is that it's hardly ever ordered. It's there for you to compare it to the second most expensive dish, and for you to come to the wisest conclusion that the $70 Admirals Platter is fantastic value compared to the $120 Seafood Supreme. The top selling dish? The Admirals Platter of course.
Delectable Descriptions
Would you like the "Cheese Burger and Chips" $20 or may we interest you in a "Delicious Lamb Burger, topped with crispy crumbed French onions, and a chili crème Fraiche dressing topped with rocket and sun ripened tomatoes, shoestring pomfrites on the side" for $30. Reality check, it's the same thing but we would happily pay the extra $10 for the deliciously described meal and our taste buds will expect a different experience altogether.
Well this might be great for restaurants but do these techniques apply for the world of traditional sales e.g. furniture, computers, houses etc. ? The short answer is yes. The next time you create a proposal, think about your layout. Perhaps do the design differently, frame an item or two in a box in the top right hand side of your proposal. Create a price anchor, so your customers can appreciate the value they are getting in the item that they want. And last but not least use descriptions in your product definition. Even if you are selling a service, describe the service. Tell us about how much fun your team has in working with customers. Use descriptive words to explain about the experience that we will go through when we do business with you and watch the sales climb.
If you want to learn more about how to use these and other sales techniques that you can incorporate into your business, why not book Kevin for his talk on "Priced to Sell – The Psychology of Buying". Check out www.kevinderman.com for more information.